Most Texas winters are relatively mild for much of the state, but that doesn't mean extremes don't happen. Rain, sleet, hail, snow – they are all possible in any given year and in some places they are a regular occurrence. Low temps can cause serious issues for your home from the roof all the way down to the foundation. One hard freeze is all it takes to create a disaster that can destroy your belongings and cause costly repairs.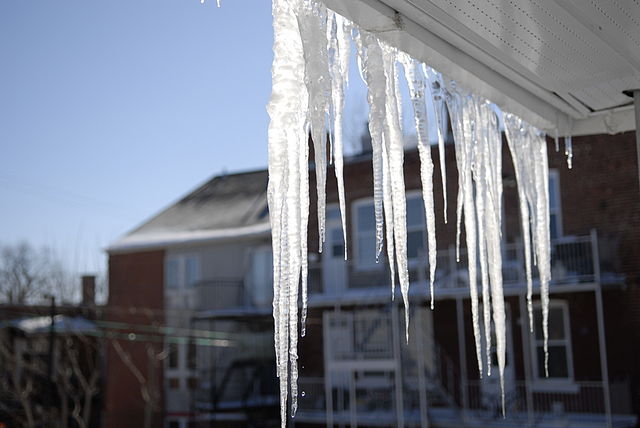 Knowing how to handle disaster situations and how to avoid them in the first place will help you get through the rough winter months without a catastrophe.
Your Utilities
A serious winter storm can wreak havoc on the power grid, and even strong winds paired with a freeze can be enough to down limbs that land on electrical lines. During a natural disaster FEMA suggests that homeowners shut down utilities to avoid potential hazards that can cause floods or fires.
There are three systems everyone in the house should know how to shut down: the gas, water and electricity.
Shutting Off the Gas
The process for shutting off gas to a home can vary depending on the connection. The safest way to determine how to shut off your gas is to call your gas company. They will go over the proper procedure with you as well as any tools that may be needed. In the event that you do have to turn the gas off do not turn it back on yourself. It's best to have a professional come out to ensure everything is safe before turning the gas back on.
If you ever smell gas or hear a hiss that could be the sound of a gas leak immediately open a window and get everyone out of the house. Call the gas company so they can come inspect the situation.
Shutting Off the Water
Knowing how to shut off the water is essential if a pipe bursts, and it's also recommended by FEMA because if any water lines crack during a natural disaster the water can become contaminated.
Step 1. Located the main shutoff valve. If you can't locate it on your own contact your water supplier for assistance.
Step 2. Point out the main shutoff valve to everyone in the house to ensure everyone knows where it is and how to turn it off.
Step 3. Make sure you have any necessary tools nearby if the valve is hard to shut off by hand.
Shutting Off the Electricity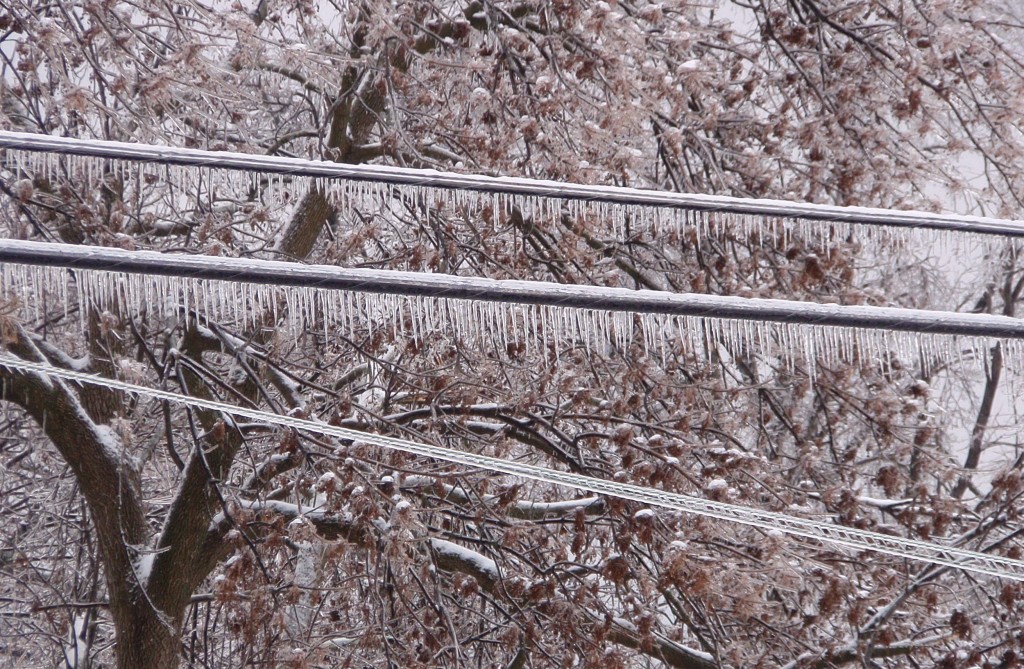 In some cases it's necessary to shut off the electricity during a natural disaster. Here are the steps for doing so:
Step 1. Locate the circuit box.
Step 2. Inform every household member of where the circuit box is located.
Step 3. To shut off all of the electricity switch the main circuit breaker off. It's usually located at the top of the switch board.
A winter storm could unexpectedly shut off the utilities for you, leaving you without heat and electricity. Consider getting a backup generator, especially if anyone in the household has medical conditions that need to be attended to on a daily basis.
Pipes
One of the most common problems during the winter is frozen pipes. This will not only cut off your water supply, but it can also cause pipes to burst. When that happens serious damage can be done in a short period of time. And if you didn't take the proper steps to prevent it from happening it may not be covered on your insurance. Proper steps to preventing water damage from a frozen pipe include:
Shutting off the water supply.
Draining the system.
Keeping your house properly heated even when you're not in the home.
Exterior pipes are the most likely to cause serious problems if they aren't maintained. Water that's trapped inside can easily freeze over and damage the pipes so draining them is an important preventative step. Next, use foam insulation tape to cover all exterior pipes. It may also be best to cut off water to exterior pipes if they will not be used during the winter months.
If you know the temperatures will drop below freezing leave a faucet on a slow drip to help prevent a pipe burst. This won't prevent water from freezing, but it will help to relieve pressure that causes a pipe to burst.
The Heating Systems
When the temperature drops the heating system kicks into overdrive. All that extra work can put strain on the system if it isn't properly maintained, leaving you with an unheated house that's more susceptible to other cold-related problems like pipes freezing over. Another concern is that if damage occurs because a home isn't properly heated then your insurance may not cover it.
Change the filters to keep your HVAC system running as efficiently as possible. If the system is more than a few years old it is also a good idea to have a pro come do an annual inspection on the entire system.
Other systems to check and service include:
Furnace
Hot Water Heater
Fireplace
We can't always prevent disasters from occurring, but we can plan for them. Knowing how to control your utilities helps you do both.
Image Source: http://blueblood-immortal.deviantart.com/art/Winter-Central-Texas-Winter-188069188
Original Source: http://www.mybiginsurance.com/homeowners-insurance/homeowners-guide-coping-texas-winter-weather