When previous Texas Insurance commissioner Eleanor Kitzman left the post amid controversy a few months ago no one was envious of the person who would be appointed to fill her shoes. Kitzman had created ill-will with consumers, the Texas Windstorm Insurance Association was facing serious debt and the hurricane season was right around the corner.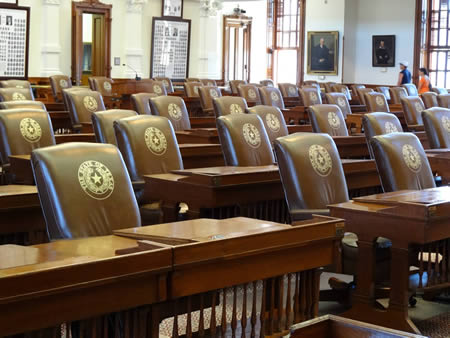 But when Gov. Perry called on Julia Rathgeber to take on the job she didn't hesitate.
About New Commissioner Rathgeber
Julia Rathgeber is no stranger to the Texas legislature. When Rathgeber was appointed she was deputy chief of staff for Lieutenant Governor David Dewherst and had been a part of his administration for the last decade. While she doesn't have any prior experience in the insurance industry, she does have an understanding of how the Senate operates and the people who work at the capital.
Though Rathegeber has a degree from the University of Texas School of Law she's never practiced as a lawyer. Instead she moved right into the public sphere working in the state government as director of the Senate research councilor for then Lt. Gov. Bob Bullock.
How Insurance Commissioner Rathgeber is Stacking Up to Her Predecessor
Most would admit that Rathgeber has very little to live up to. Previous commissioner Kitzman wasn't favored by the public, the Senate and even others working within the Texas Department of Insurance. Still, Rathgeber has been closely watched to see how she will hold up in her new position.
The all-around, general consensus with the new commissioner is so far, so good. Rathgeber has made improving transparency a top priority, something that Kitzman was known for impeding. Even Alex Winslow the executive director of Texas Watch, an insurance watchdog group, has said that Julia Rathgeber has shown a vast improvement early one over the previous leadership. Winslow has met with Rathgeber and noted that she seemed genuinely concerned about creating "a more transparent and open process."
Other issues Rathgeber plans to meet head-on are tackling the large premiums paid by Texas consumers and businesses, as well as the internal succession challenges of replacing regulators that are getting close to retirement. At the moment she is working with the Senate to find a solution for covering the $400 million in TWIA unfunded losses.
Ms. Rathgeber is slated to hold the position at least until Feb 1, 2015 so she still has a long road ahead of her.
Image Source: mosesong.com/blog_images/12_09_28_austin48.jpg
Original Source: http://www.mybiginsurance.com/insurance-news-updates/how-texas-new-insurance-commissioner-is-stacking-up