It's no secret that luxury vehicles are the main target for car thieves. But a new report was just released by the National Insurance Crime Bureau (NICB) which shows that the car most likely to get boosted is a Mercedes-Benz.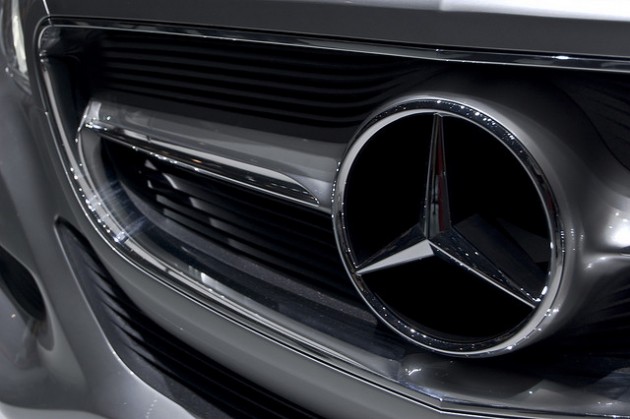 Luxury Car Thefts Between 2009 and 2012
The report looks at car thefts that occurred between 2009-2012. During that time period a total of 485 Mercedes C-class models were stolen making it the number one make and model for car thieves. Not far behind the C-class models were the  E-class and S-class Mercedes.
Nationwide 4,384 luxury cars were stolen in those four years. That means that more than 1 in 10 stolen cars are Mercedes C-classes.
The top three areas where a luxury car is most likely to get stolen are: New York, Los Angeles and Miami. One thing all three cities have in common is their high percentage of high dollar rides. The top two states for car thefts are California with a total of 1,063 and Florida with a total of 674 car thefts.
What Makes Mercedes Such a Prime Target?
Experts say there are several reasons why Mercedes-Benz have a higher likelihood of getting stolen.
There are a lot of them on the road – they've been around quite a while and the C-class is their best selling model.
They are very high profile luxury cars.
They are highly desirable.
There's been no mention of whether a Mercedes is easier to steal and if that is a factor. But as Mercedes spokesperson Donna Boland pointed out, many of the stolen Mercedes are recovered thanks to their mbrace system, which has vehicle tracking. Of all luxury vehicles that are stolen roughly 84% are recovered.
Top Ten Cars Most Likely to Get Stolen
How likely is it that your luxury car will get stolen? If it's on the top ten list below the odds aren't in your favor.
#2 BMW 3 Series – 471 Stolen
#3 Infiniti G Series – 405 Stolen
#4 Mercedes E-class – 381 Stolen
#5 Cadillac CTS – 326 Stolen
#6 BMW 5 Series – 256 Stolen
#7 Lincoln MKZ – 226 Stolen
#8 Acuru TSX – 190 Stolen
#9 Lexus IS – 177 Stolen
#10 Mercedes S-class – 163 Stolen
No matter what car you own, comprehensive car insurance can protect you against a major loss should your vehicle get stolen.
Original Source: http://www.mybiginsurance.com/insurance-news-updates/mercedes-benz-number-1-luxury-car-thieves-radar
Image Source: wac.450f.edgecastcdn.net/80450F/nj1015.com/files/2012/04/mercedes-630×419.jpg