New parents are going through a lot of life changes. From your sleep patterns to your disposable income to your social life, nothing will be the same once you bring your baby home from the hospital. It may not seem as important as learning to change a diaper while you're half asleep, but having a rock-solid life insurance policy is one of the best ways to ensure your growing family is protected.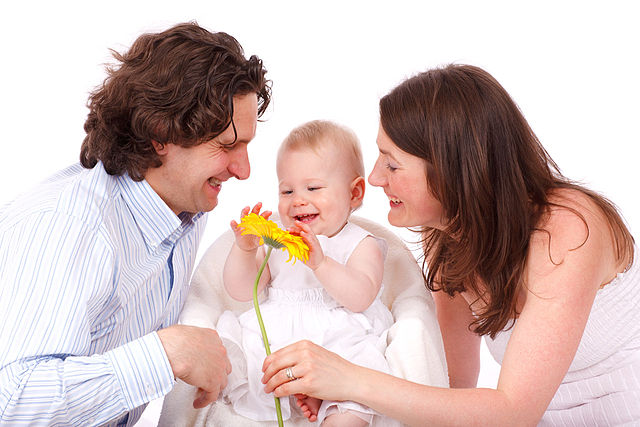 Here's what you need to consider about life insurance now that you've got someone else depending on you.
Starting a New Life Insurance Policy
As soon as you add a new member to your family the need for financial protection grows substantially. Many people don't even consider getting a life insurance policy until they become a parent. Even then, they may just be thinking about covering the expenses related to funeral costs and paying off debts.
To provide your family with adequate coverage you've got to consider all of the financial burdens that would arise if the breadwinner were to no longer provide for the family. Providing for children all the way through college can be much more expensive than you might first expect. It's often suggested that parents in their 30s should have approximately 15 to 20 times their income in coverage.
Other factors to consider are the type of policy you'll take out and whether it provides added financial benefits like cash value that can be borrowed against.
Adjusting Your Current Life Insurance Policy
If you already have a life insurance policy, that's great. But for each child you bring into the world adjustments should be made to your plan. Leaving a spouse with one child to take care of is very different than leaving them with three.
Likewise, if your income changes or the breadwinner of the family shifts then your life insurance policy should be updated. When your children move past college and become financially independent, you may find that you don't need such a sizable death benefit. Life insurance is something that will grow along with you. It's not a one-and-done type of decision.
Adding Life Insurance for Your Kids
Thinking about the loss of one of your children is difficult, but adding the pressure of funeral costs and possible lost income from time off at work will do nothing but compound the situation. You may want to consider getting a policy that provides life insurance for children. They are designed to free parents of financial burdens when they suffer the loss of a child. You can opt to cover each child individually or add a child rider to your own policy.
At the end of the day, thinking of your life insurance policy as another member of your family can help you to remember how closely it's tied to your life changes. If you plan to add to your family or are a new parent in need of coverage, give us a call. Our agents can help you determine how much coverage you need for your family.
Image Source: commons.wikimedia.org/wiki/File:Happy_Family_Photo.jpg
Original Source: http://www.mybiginsurance.com/life-insurance-blog/protect-growing-family-adequate-life-insurance