Scott Biscoe, Agency Principal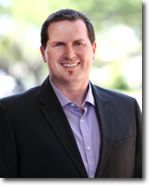 For years, Scott Biscoe kept his mind open and his ear to the ground looking for the perfect opportunity to start and run a business with his wife, DeeDee. They looked far and wide until their shared desire to help others led them to the insurance field. After 15 years of hard work in the oil and gas industry, Scott and DeeDee put out their shingle as a bona fide Allstate agency in 2005, and haven't looked back since.As a boss and insurance provider, Scott's work ethic and analytic mindset are complemented by his goal of providing responsive and courteous customer service. As a husband, father, and business owner, he strives to meet his clients' needs thoroughly and precisely, avoiding shortcuts at all costs. Scott isn't just trying to just get a sale; he's working to ensure better, safer lives for his clients.An avid traveler and active volunteer, Scott's priorities at the start of each day are his family, his staff, and his customers. In an unsafe and uncertain world, he wants to make sure that the people who cross his path get what they need. He's proud to have the largest Allstate agency in Austin, but it's meeting the needs of families within his community that gives him the greatest satisfaction.scott@mybiginsurance.com
DeeDee Biscoe, Licensed Operations Manager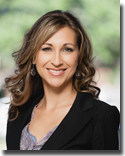 DeeDee and her husband, Scott, had always shared a dream of building a business together, one that contributed to the vibrancy of their community. Their collective goal has always been to offer a service that truly helps people, and the insurance industry seemed like the perfect fit. Launching Biscoe Insurance Group was a realization of their long-standing dream.DeeDee finds great fulfillment in guiding her team to help families get the right amount of coverage for their needs and lifestyles. She approaches her job with a fun-loving, lighthearted demeanor, maintaining her sense of humor even during fast-paced, challenging times. Her solid belief in achieving the greater good, for employees and clients, influences her work each day.When she's not in the office, DeeDee enjoys being outdoors on a hike or a run.  She enjoys traveling and exploring other cultures. In the evenings and on the weekends, she is devoted to her son, husband, and numerous volunteer activities. DeeDee mostly volunteers for the Boy Scouts of America and also gives her time to Meals on Wheels. Above all, she and Scott work hard to support their family, faith, and community.deedee@mybiginsurance.com
Donna Lara, Licensed Customer Service Representative
Donna has worked in the insurance and financial industries for more than 20 years. She recently shifted her focus from finance back to insurance and made the move to the Austin area. Her strong customer service background and experience, allows her to be better equipped to service the customers' insurance needs. Donna's goal is to build lasting relationships with the customers, and give them peace of mind. When not working alongside her husband, George, Donna enjoys time with her daughter, Katherine, and their furry child, LuLu.
Audrey Lindholm, Licensed Customer Service Representative
Audrey brings 17 years of customer service and insurance experience to Biscoe Insurance Group. She has a steadfast commitment to customer service and resolving complex issues. She prefers specializing in claims, where she can be a help for customers and provide support through the claim experience. Customers benefit from her nurturing nature, acute attention to detail and strong problem solving skills. Audrey has a natural appreciation for the impact the smallest detail can have, so she strives to go the extra mile to see that the customer is happy and taken care of. A woman of many talents, Audrey is an urban chicken farmer, a published poet, and avid gardener. Her hobbies range from reading to kayaking, to fishing and archery. However, Audrey mostly enjoys sharing her home cooked meals with her family.
Shelby Scheffell, Licensed Customer Service Representative

Shelby Scheffel has a passion for helping others, which is what has drawn her to customer service since 2007.  She recently decided to apply her customer service skills to insurance and joined Biscoe Insurance Group, Inc. Customers love her nurturing and cheery disposition, but mostly, they know they can rely on her to handle their request in a timely, efficient manner.  Shelby has a love and passion for animals. She is a frequent volunteer at Austin Pets Alive! and The Animal Trustees of Austin. However, she would never pass up an opportunity to hang out with her husband, their dog and a great book.
George Lara, Licensed Sales Producer
There are several reasons that motivated George to jump into the insurance industry and to the agency, the main reason being his family, his wife, Donna and step-daughter, Katherynne. His last job required him to travel and be away from home several weeks out of the month, so when the opportunity to move to Austin and work alongside with his wife came along, George didn't hesitate to accept. He loves having the opportunity to help families and businesses determine the right type of insurance for their needs. Working for Biscoe Insurance Group gives George the satisfaction in helping people prepare for the future. After being in sales for over 22 years, he understands that the customers are the reason for his success, which is why he works diligently to see that the customer is satisfied. A guy who loves to laugh, George hopes that he can bring a smile to the customer's face, since working for them brings him the greatest joy. In his spare time, George loves being with family and friends, and on occasion, he will throw in a work out or two! He enjoys the benefits of living in Austin, where he can enjoy live music, eat great food, and be outside with great company.
Scott Woolley, Licensed Sales Producer

Scott Woolley has worked in the insurance industry for over 20 years as a sales agent and as a Regional Vice President. He's especially experienced within Financial Services, having been a partner with Silver Swan Wealth Counselors before coming to Biscoe Insurance Group. Scott's customers and co-workers appreciate his ability to explain complex concepts in easy-to-understand terms, as well as his direct, honest manner. Scott has won numerous sales awards over the years because he's able to explain the complicated world of insurance to the non-experts purchasing it, making him a valuable asset to Biscoe Insurance Group and its customers. Scott cares deeply for his children, and works hard to be a good father and provider for them. When he's not working, Scott enjoys downtime with friends and family, playing golf, and watching Sunday afternoon football. A native Texan who grew up in Galveston and Houston, Scott loves the Austin area's natural beauty and abundance of outdoor activities. Working for Biscoe Insurance Group helps him have the life he's always wanted for himself and his children.
Ron Davis, LUTCF, Personal Financial Representative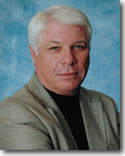 Ron has been a Personal Financial Representative for Allstate for over 20 years. He specializes not only in life insurance, but investments, and retirement planning. He believes in helping families strategize to achieve their financial goals. His expertise has won him several awards, and won the trust of many families. Ron has a knack for simplifying the complexities of financial planning, something his clients are grateful for, since the task of financial planning can be overwhelming. However, Ron recognizes that although every family has different needs, every family still has needs. He is able to identify and meet the financial planning needs of every family he meets. When he's not helping families plan for their future Ron enjoys golfing and spending time with his own family. Ron and his wife are devoted to their 2 daughters and 5 grandchildren. A California native, Ron has lived the majority of this life Texas, but still enjoys venturing out and traveling to other beautiful parts of the country.
2017-08-23