You've found a great rental in a really good area of Austin, and all that's left to do is sign the lease. As you're reading through it you notice something that you haven't seen on previous leases. It's a requirement that you get renters insurance.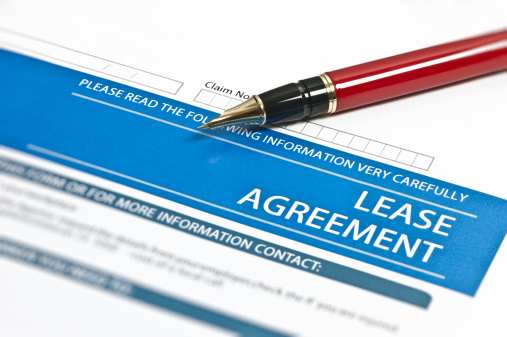 One of the first things you may ask yourself is 'can the landlord make me pay for renters insurance in Texas?'
First, a Little About Renters Insurance
Whether or not a landlord wants you to get renters insurance, it's definitely a good idea. This is especially true if you live in an apartment or condo complex where walls are shared with other units.
Renters insurance provides protection against property loss in the event of a fire, burglary, etc. You may not think you have a lot of valuables, but do a quick inventory around your home. You may be surprised at how expensive it would be to replace everything on your own. At around $100 a year renters insurance is a very good investment to make.
In a Word – Yes, Landlords Can Mandate That a Tenant Get Renters Insurance
It's a simple matter of what is laid out in the contract. If you signed a lease that stated the tenant must get renters insurance then that's that – a contractual agreement was made. The landlord may even specify a minimum amount of coverage for liability and personal property.
For the landlord it's a matter of liability. They want to ensure that if a tenant causes property damage or bodily injury to someone while in the rental that the tenant is covered. If not, it can become the landlord's responsibility.
Why Is Renters Insurance Needed if the Landlord Has Insurance?
The next question you may ask is 'why do I need insurance if the landlord already has it?' Insurance that the landlord has is a type of property insurance that usually covers the structure of the building, not the contents inside. If there were to be a fire, for instance, then the landlord would recoup the cost of the structure, but all your contents in the home would simply be lost.
The landlord's insurance also covers liability differently or may not include liability insurance at all. Typically, if liability insurance is included it's usually for claims made in relation to the property itself. However, if bodily or property damage were to occur because of the tenant's negligence the landlord insurance will likely not cover the costs involved.
If you are on a month-to-month lease and your landlord requests you get renters insurance you should have up to 30 days to fulfill the requirement. Even if you haven't been required to get renters insurance it's worth looking into so that you know you and your belongings are covered.
Original Source: http://www.mybiginsurance.com/renters-insurance-1/can-landlords-make-renters-insurance-mandatory