As rampant as insurance fraud is, it would seem that every state has laws laid out to protect businesses and people against such crimes. While some states have made great strides in improving their legal system and cutting down on insurance crime, others have fallen far behind. So far that some don't even have an established bureau for handling insurance fraud.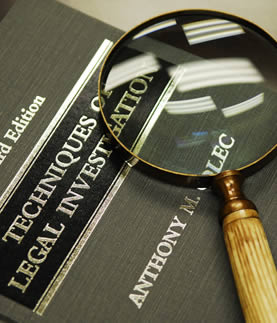 States Without Insurance Fraud Bureaus
A state insurance fraud bureau is the agency in charge of handling insurance fraud cases. The bureau carries out a variety of functions including detective work, research, investigations and preventative measures. However, each state has their own guidelines for how their insurance fraud bureau operates and the types of fraud cases they handle.
Currently there are 10 states that do not have an insurance fraud bureau established.
Illinois
Indiana
Maine
Michigan
Montana
Oregon
Rhode Island
Vermont
Wisconsin
Wyoming
States That Haven't Acknowledged Insurance Fraud as a Crime
As mentioned above it's up to the states to decide which types of insurance fraud they actively enforce laws against. Some states like Texas enforce crimes for virtually every type of insurance from health insurance to auto insurance in Texas while a few don't consider insurance fraud a crime at all.
At the time of this publication two states haven't defined insurance fraud as a crime: Oregon and Virginia.
Alabama just defined its fraud law in 2012, joining the rest of the states and Washington D.C. Insurance fraud crimes are defined as either: claims fraud, underwriting fraud or insurer fraud. In all but five states insurance fraud is considered a felony.
States With Relaxed Insurance Fraud Reporting
One way that states fight insurance fraud is through proper reporting of expected fraud. Mandatory reporting is required in 42 states. The eight states that don't require some sort of reporting include:
Illinois
Indiana
Maine
Mississippi
New Mexico
South Dakota
Vermont
Wyoming
These are crimes that affect people, businesses and state governments significantly. Every year activist groups like the Coalition Against Insurance Fraud are working with states to push for improvements in how insurance fraud is prosecuted. While great strides have been made in many states, there are some that still have more work ahead to better enforce insurance fraud laws.
Image Source: fraudoffice.com
Original Source: http://www.mybiginsurance.com/scams-fraud/states-without-insurance-fraud-laws