Over the last few years there have been a number of high profile stories about cruises gone wrong. From the deadly Costa Concordia wreck off the coast of Italy that was due to negligence of the captain, to malfunctions on multiple Carnival cruise ships it's enough to make people question whether it's still safe to cruise.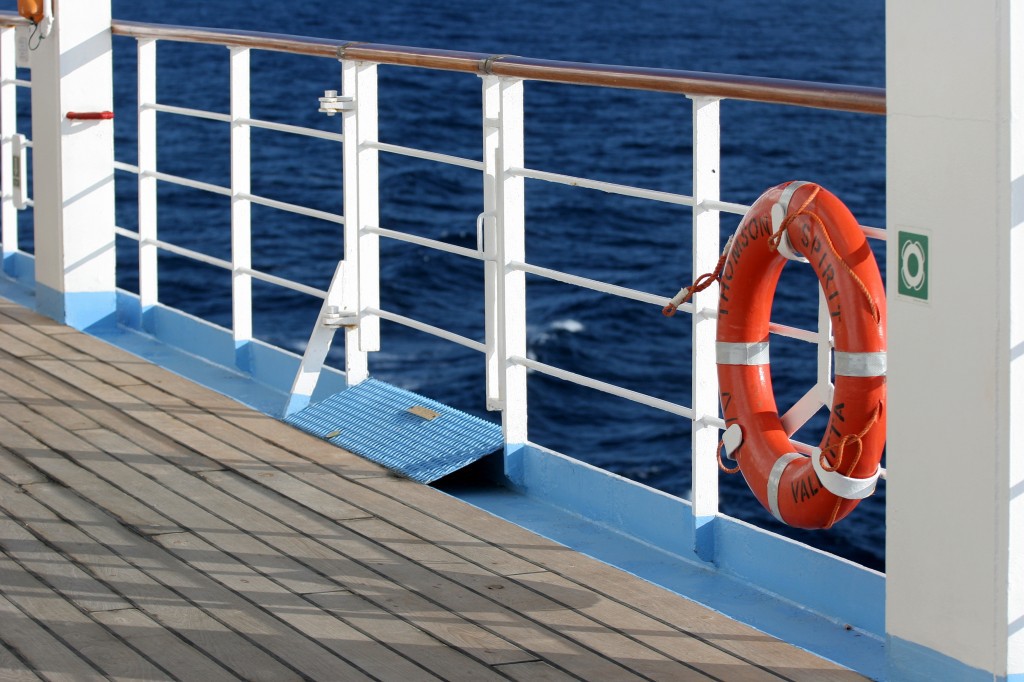 Cruise Safety Compared to Other Modes of Travel
For years the cruise ship industry has boasted that cruising is the safest mode of travel. While it is true that deaths and serious injuries are rare, accidents and malfunctions still occur. In 2012, a total of 96 incidents occurred and within the first quarter of 2013 a total of 21 incidents had been noted. Given that approximately 20 million people took cruises in 2012 these are fairly good numbers.
Cruise ships are regulated under the International Maritime Organization (IMO), however, unlike the airline industry, cruise ships aren't fully regulated under U.S. provisions once they are 200 miles offshore. Many have said that the IMO regulations aren't enough. Recent events have proven that steps need to be taken to ensure the safety and rights of American citizens are upheld no matter where they cruise.
So are cruise ships safe? Many travel experts say yes – you just have to do your research and make proper preparations before you set sail.
Find a Reputable Cruise Line
Some things in life are worth spending a few extra dollars on. Cruise vacations are one of these. Until additional safeguards are put in place, the best way to ensure your cruise goes off without a hitch is to choose a company with an outstanding track record.
Check the CDC Vessel Sanitation Program to see how ships are rated and the rate they've received.
Check the US Coast Guard Investigation Service for cruise line incident reporting over the last few years.
Read recent user reviews of the cruise ship, customer service and amenities.
Look into the cruise ship's specs for information like the ship's age, manufacturer, etc.
Line Up Insurance Before Your Cruise
Travel Insurance – Travel insurance policies vary but they will usually protect you in the event that your trip is cancelled, if you need emergency medical services, if you need to be evacuated, when you lose your baggage or have travel delays.
Auto Insurance – Many people drive to the port and park their car in a garage or lot while they are on their cruise. Talk to your Austin auto insurance company to make sure your car is properly covered while you're vacationing.
Health Insurance – Health insurance may not cover you in other countries or if you're on a foreign-flagged ship. Review your policy to see if you will be covered and if not consider getting travel insurance that includes medical and emergency coverage.
Personal Property Insurance – If you are taking an expensive personal item on a cruise, for example jewelry or a laptop, you may want to consider getting personal property insurance to cover the item in case it is stolen or disappears.
In life there are no guarantees, but proper planning can help you mitigate the risks. Use the tips and information above before booking a cruise to ensure that your relaxing vacation doesn't turn into a stressful worst-case scenario.
Image Source: rockyourwriting.com
Original Source: http://www.mybiginsurance.com/travel-insurance/is-it-still-safe-to-cruise