Christmas is still a few weeks away, but since it's National Christmas Card Day we thought it was the perfect opportunity to say Happy Holidays to all of Biscoe Insurance Group's clients, workers, friends and families.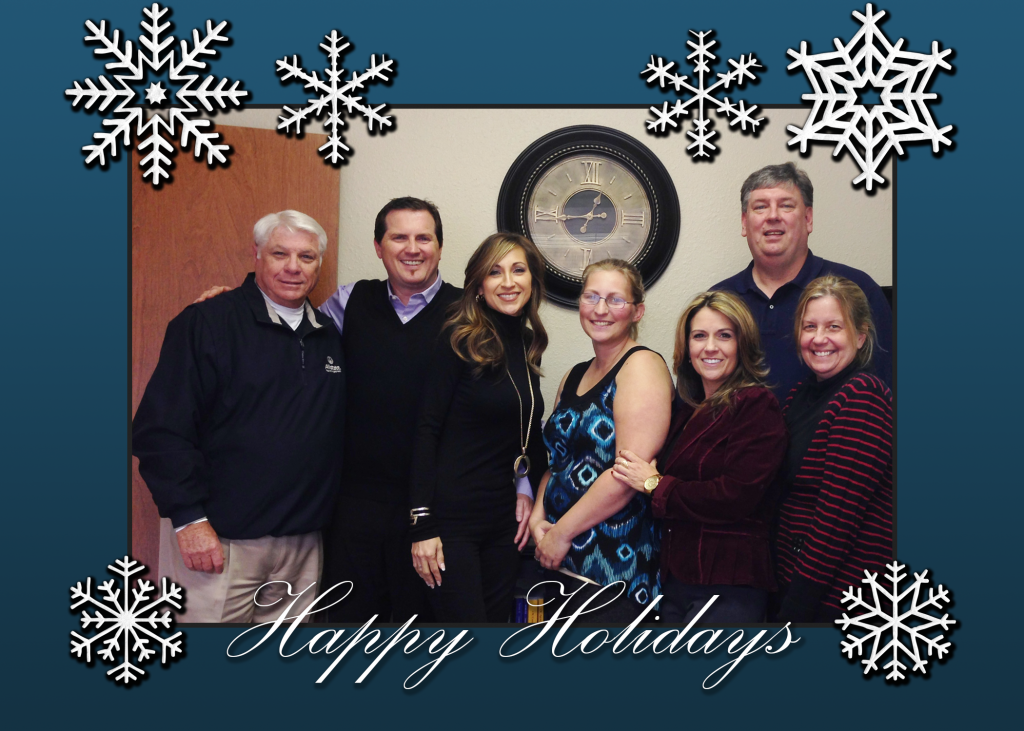 National Christmas Card Day is a time to celebrate an old holiday tradition that has transformed with the advent of the Internet. Sending out the family Christmas card through the mail use to be a must for everyone. Mailed cards are still popular today, but now you can send e-cards for free and even create animated cards that can be emailed to your loved ones.
A few of our favorite card creating resources are:
Hallmark.com – The worldwide greeting card aficionados have opened up their card-making shop to the general public. It can be a tad pricy, but you'll get store-quality cards every time.
iPhoto 2011 – Mac users can produce beautifully made cards using their own photos and text, which can be printed for very reasonable prices. You can also get pre-addressed envelopes printed at the same time.
Blue Mountain – If you want variety Blue Mountain has all types of cards covered. They have print at home paper cards, postcards and ecards. The talking and interactive cards are especially fun.
Card Funk – The guys at Card Funk know how to have fun. Their hilarious animated ecards can be customized with your own message and face. It's a great card option for the kids in your family.
Sending out Christmas cards isn't the only way to send warm wishes during the holiday season. Here are a few more of our favorite ideas.
Ways to Send Warm Wishes for the Holidays
Whip up some sweets. When you take the time to make something for someone the thought really shows. And who doesn't like sweets! A plate of hot cookies or homemade fudge is a great way to wish neighbors and nearby family members a happy holiday.
Send a winter wreath or bouquet. If you're the crafty kind, try putting together a wreath or bouquet. It's an inexpensive yet unique greetings gift that's perfect décor for the season.
Make a small donation in someone's name. There are many organizations that accept small donations that can be made in someone else's name. From planting trees to "adopting" animals to helping out wounded veterans, find the non-profit you think will mean the most to the recipient and make a donation for them. Typically the organization will send them a thank you card, so they'll still get something in the mail.
Join a caroling group. Nothing says seasons greeting like Christmas carolers. Spread the joy by joining or organizing a group in your area.
These are just a few ideas that can be added onto your card giving this Christmas. It's our way of saying we're thinking about you and hope you have a happy holiday!
Original Source: http://www.mybiginsurance.com/your-insurance-agent/happy-holidays-biscoe-insurance-group-inc