Chances are you don't think about the roof over your head too often. For millions of others that don't have a home, or worry whether their roof will be there tomorrow, it's a constant worry. A solid roof that they can count on to protect them from the elements is something that many people strive for.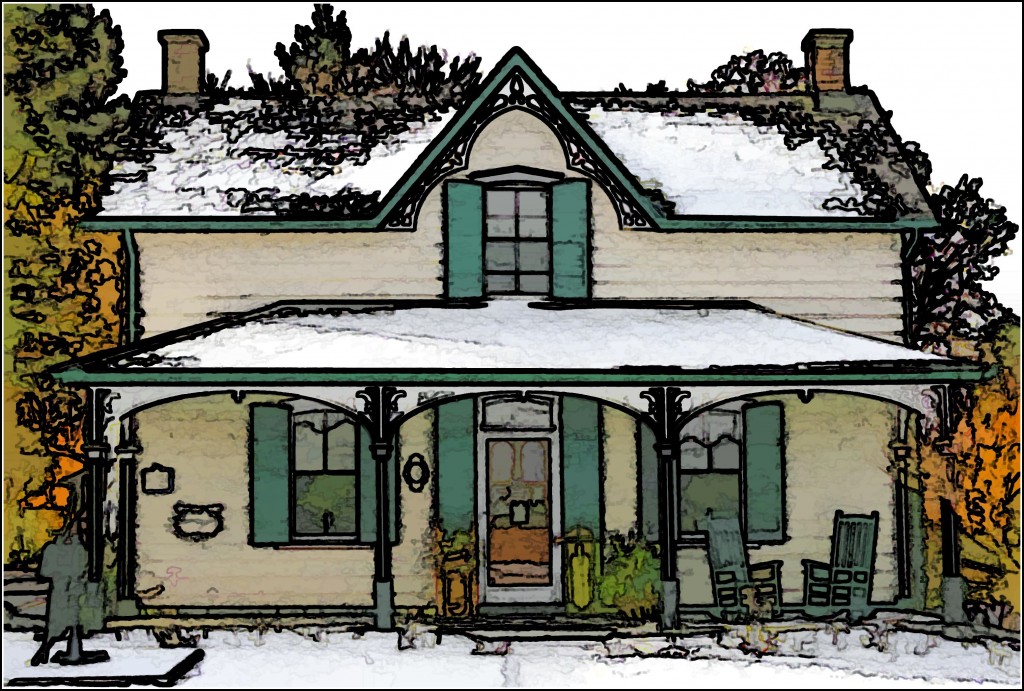 In honor of National Roof Over Your Head Day we're turning our attention upwards by providing tips on keeping your roof in shape over the winter months and suggesting one way you can help the less fortunate this holiday season.
Protecting Your Roof During the Winter
When it comes to protecting your roof during the winter there are things specific to the season that need to be addressed as well as regular maintenance.
Regular Maintenance That Needs to be Done During the Winter
Check the ceilings – Water stains on the ceiling are an indicator of problem areas on the roof. Areas directly over these spots should be checked first.
Check all roof penetration points – Vents, pipe boots, chimney flashing – any place where the shingles are penetrated or not flush needs to be properly sealed. Fix any points that look questionable.
Replace shingles – Any shingles that are broken, loose, etc. should be replaced before they become a problem or expose the substructure.
Look for sagging and softness – Once you're up on the roof feel for any soft spots underfoot. Also get low and look for sagging or uneven spots. Any of these can indicate that maintenance is needed and there could be rot.
Winter Specific Roof Maintenance
Clear all gutters and downspouts – They are sure to have had some build up after the fall and will only get worse as winter sets in. If drainage isn't moving properly buildup can cause the gutter system to loosen.
Check the fascia and deck for deterioration – Weak spots in winter will be made worse by the cold, which can make materials contract further loosening them and creating cracks that are wide enough for water to penetrate.
Clean off the roof – It's a good idea to keep your roof clean all the time. But the more buildup you have going into the winter months the more potential there is for problems.
Help Blue Santa Give Others a Reason to Celebrate the Holiday Season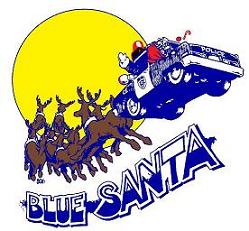 For decades there's been an organization that has come to the homes of people that aren't quite as fortunate at Christmas. No, it's not the real Santa climbing up on the roof and down the chimney, it's Blue Santa. At the heart of the 501 nonprofit is the Austin Police Department.
It all began with 20 families in 1972. Today, Blue Santa provides Christmas presents for kids 14 years old and younger and a holiday meal for 3,500 families. The Austin Police Department is joined by the Austin Fire Department, Austin Water, Austin Energy, the Texas National Guard, sponsors, businesses and fellow Austinites. That's right, people just like you are helping to make a difference in the lives of thousands of people.
You can give back this holiday season too! This time of year Blue Santa is always in need of donations and volunteers. They are happy to work with your schedules, and the whole family can get involved sorting, wrapping and packing gifts that will be given to local kids. If you prefer to donate Blue Santa accepts both funds and toys.
Regardless of how you choose to give, the most important part of National Roof Over Your Head Day is giving thanks for the one you have and helping others to have that same security.
Image Source: http://www.flickr.com/photos/wdwbarber/4256732237/, http://www.bluesanta.org/
Original Source: