New Years is a time to reflect on the past year and start fresh with a few resolutions. The first one to make before the new year even starts is that you'll do whatever it takes to drive safe on New Years Eve.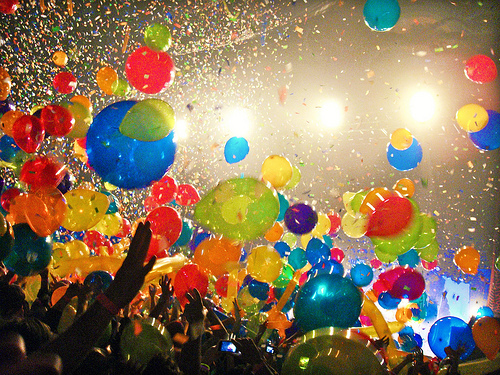 We'll take a look at all the ways to travel around Austin during the holiday, stats that will make anyone think twice before getting behind the wheel after celebrating and what the Austin Police Department does to keep the roads as safe as possible during New Years.
Scary Stats You Need to Know
There's lots of celebration leading up to the first, but things can go from joyous to dangerous when drivers don't make responsible decisions. Here are some startling statistics from 2012.
Texas
Injuries – 779 injuries
Car Accidents – 1,699
Fatalities – 33 (from December 28th – January 1st)
Austin
DUI Arrests – 72 (from December 28th – January 1st)
Fatalities – 3 (from December 29th – December 31st)
Annual DUI related fatalities – over one third of the 77 fatalities were found to involve alcohol
Austin Police Department New Year Enforcement
Based on actions taken last year you can bet that the Austin police department will be stepping up law enforcement during the holiday. Since the beginning of this yaer APD set out to increase the number of officers on patrol, and New Years Eve will be no different. From December 28th through January 1st APD will enforce a no-refusal initiative. That means the police can conduct a blood search on anyone that they believe is drinking and driving even if the person refuses to give a blood specimen.
If the blood specimen shows a blood alcohol level of 0.15 or higher there can be serious consequences. The driver will be charged with driving under the influence, which is a class A misdemeanor that can include penalties of a $4,000 fine and a year in jail.
Getting Around Austin Safely During New Years
Driving your own car is far from the only transportation option Austinites have on New Years Eve. The Austin Police Department and Capital Metro want people to know that starting at 6pm they can use any of their services for free all evening on New Years Eve and into the wee hours of the new year. That includes the Night Owl bus lines that run into downtown, 6th street and other neighborhoods until 3am.
If one thing's certain this New Year it's that having your life insurance and car insurance up-to-date is a must if you hit the road.
Image Source: http://www.flickr.com/photos/joshuamellin/5311496501/
Original Source: http://www.mybiginsurance.com/insurance-news-updates/start-new-year-safely-austin-nye-driving-tips