Getting renters insurance is a no brainer. It's a low-cost way to ensure that your property is covered in the event that you rental is damaged or destroyed, and it can even protect you against liability lawsuits. But what isn't as cut and dry is deciding how much you need to insure.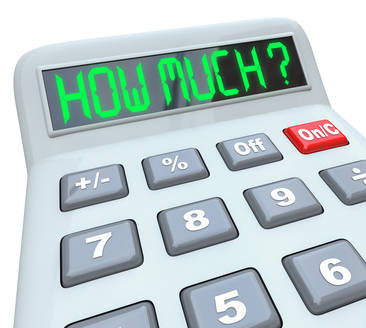 A lot of people get stuck while trying to decide how much property value they should cover on their renters insurance policy. Let's take a look at how property value amounts affect an insurance policy and how to go about selecting the right amount of coverage.
Replacement Cost vs. Cash Value
Before calculating what your property is worth you should understand how items are covered under renters insurance in Austin. You can get one of two options:
Replacement cost coverage – You will receive compensation based on what it will cost to replace the property with new comparable items.
Cash value coverage – You will receive compensation based on what your property was worth at the time that it was damaged, destroyed or stolen.
Replacement cost coverage typically comes at a higher premium rate because you won't be left having to foot part of the bill for new items, which may be the case with the cash value coverage. To illustrate, say you have a laptop that you bought new for $650 three years ago. Today, that laptop's actual cash value is only $400. However, if you needed to replace it with a new laptop it would cost $675.
With replacement cost coverage you would only have to pay the deductible to receive compensation and get the new laptop, whereas with cash value you'd be paying the deductible and $275 out of pocket since you'd only receive $400 from your insurance company. This is something to keep in mind when you're deciding the property value amount you need covered.
Calculating Your Property Value
Another determining factor in the cost of your renters insurance is, of course, the amount of property you are insuring. Usually policies are for a specific amount, which is the maximum limit.
To determine how much you own take a detailed inventory.
Start with the big-ticket items.
Go room-by-room itemizing everything.
Don't forget the garage – there are usually a number of expensive items in there.
Get professional appraisals when necessary.
Take pictures of items.
Save receipts for items.
Make a note of serial numbers.
Estimate both the actual cost and the replacement cost.
Make the inventory as detailed as possible. Renters insurance is very comprehensive, covering just about everything in your home.
A Word About Renters Insurance Policy Limits
Do you have any high value items like an engagement ring, piece of artwork or expensive computer setup? If so, you may want to look into adding a rider to your renters insurance policy. A rider is complete coverage for a particular item and is used to circumvent the issue of maxing out the policy limit on an individual piece of property.
Will Low-balling the Value Really Save You?
Selecting a policy with a lower personal property coverage may save you a little up front. However, if you need to actually use the insurance then what you end up paying out of pocket to make up the difference may far exceed what you saved in monthly premiums.
It's always best to be as accurate as possible with your property value. The point of insurance is to make sure you aren't financially strapped should something happen. When you low ball the value you are essentially under insuring yourself.
Original Source: http://www.mybiginsurance.com/renters-insurance-1/how-to-decide-how-much-to-insure-with-renters-insurance
Image Source: theballetblog.com/wp-content/uploads/2013/04/how-much.jpg